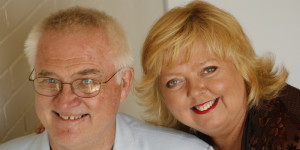 Randy Armstrong and Anne Ahokangas
Owners of The Pure Store
Established in 1998
We make all our products by hand in small batches to ensure the quality and care we feel each product deserves.
The Pure Store strives to use the best ingredients available from nature. As a Pure Store client you are aware of the importance of what goes into your skin care and eventually onto your skin. Our mission is to allow ingredients from nature to create balance in our lives and bodies.
Our foundation is natural ingredients and essential oils tapping into their powerful healing, balancing and rejuvenating properties. Natural ingredients help you look beautiful, and feel beautiful.
Empowered by our unique Mission, The Pure Store believes that authentic health and vitality comes from a harmony with the greater web of life. We care for the environment which begins with our own individual bodies and lives.
Our products are unique in the cosmetic industry, using essential oils for their individual benefits at "therapeutic" levels.
We never have and never will conduct animal testing on our products, and encourage alternative methods in the beauty industry to end all animal testing. No Parabens! No Sulfates!